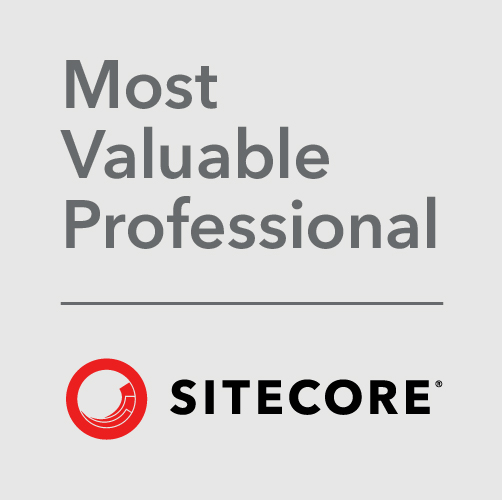 When I started sharing my ideas and findings on Sitecore in one of the local user groups back in 2014 I would've never believed I once would be able to say this, but I am proud and grateful to be named Most Valuable Professional by Sitecore for no less than the eight time in a row! This year, as a Technology MVP, I am one of only 137 Sitecore professionals worldwide that have been awarded with an MVP title in this category. It really means a lot to me to be part of such a great community, it proves to be a great source of knowledge, friendship and support year by year.
Last year I did a lot of talks, writing and code sharing focused around Content Hub and its development ecosystem, but I also did a number of things on the topic of hosting strategies. Cloud hosting has long been one of my favorite topics, and with the introduction of XM Cloud late 2022 my interest is now shifting towards that awesome innovation, together with the new Composable stack and its promising architecture. In 2022 I spoke on multiple Sitecore events like User Groups, the Virtual Dev Day and SUGCON Europe, and I will continue to do so this year, starting of with SUGCON in Málaga!
For more information on the MVP program check out the announcement by Sitecore and the full list of 2023 MVP's. I hereby want to congratulate all my fellow MVP's of 2023 with their excellent achievement. I am looking forward to another great Sitecore community year, as the new development around XM Cloud makes for a lot of interesting content, new ideas and innovations. See you at SUGCON Europe 2023!